Hello! I am back with two more pages, even though it's easily been about four weeks. I got drowned in homework oh no!!
Also, something artwork related!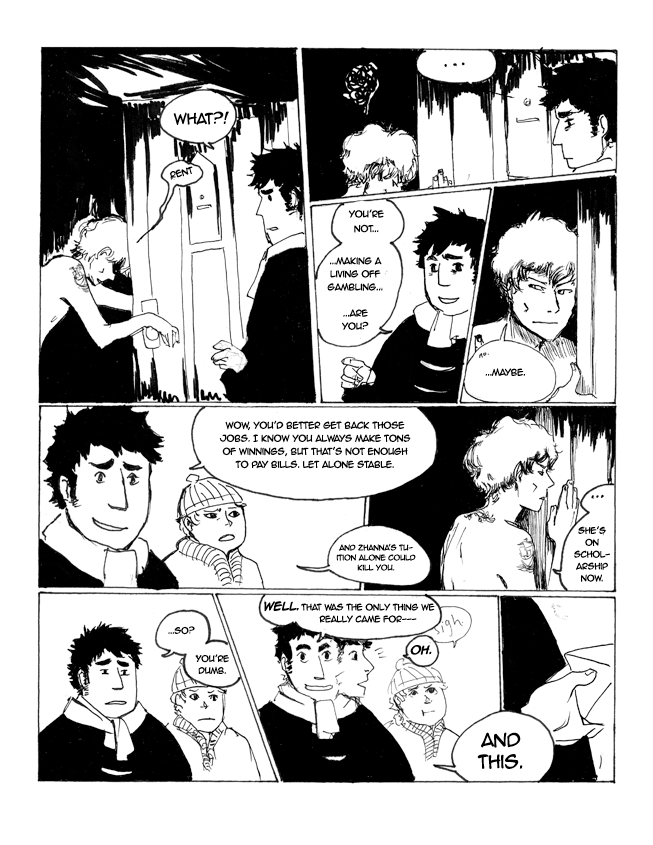 Hey, do you remember
this guy from page one?? (first panel!)
WELL IT TURNS OUT THAT HE IS KIND OF IMPORTANT! Whoa. You will have to decide exactly how evil he is though.